your surfing home from home,
with 2 isa accredited teachers
The best surf and yoga holidays in Taghazout
Amayour surf is a boutique hostel in a truly unique position in the famous surfing village perched on The Atlantic coast, Taghazout, Morocco.
We host our surf holidays and surf and yoga holidays in AMAYOUR SURF
With our dedicated yoga retreats hosted in TAMAZIRT BY AMAYOUR
Utilise our knowledge to give you an authentic, unforgettable experience.
Why Amayour Surf Hostel?
Stunning roof terrace to while away your downtime

2 ISA-accredited surf instructors

Qualified yoga instruction

We are fully accredited and licensed by the tourism authorities to secure your safety during your holiday

A mix of stunning private rooms and beautiful dorm rooms

Bedrooms refurbished to brand new for winter 2019

Fibre optic wifi for those digital nomads!

Authentic Moroccan cuisine with modern sides, freshly-prepared daily

We support the environment and have a filtered water. Bring your own bottle!

and of course, good vibes, all day, all night
Choose from our surfing & yoga packages or and pay as you go
recent reviews
REcent reviews
We don't have to blow our own trumpet! We are number 1 on TripAdvisor
See what other people think about us on tripadvisor 2017. 2018 & 2019 certificate of excellence on tripadvisor
and part of the Hostel Geeks 5* hostel family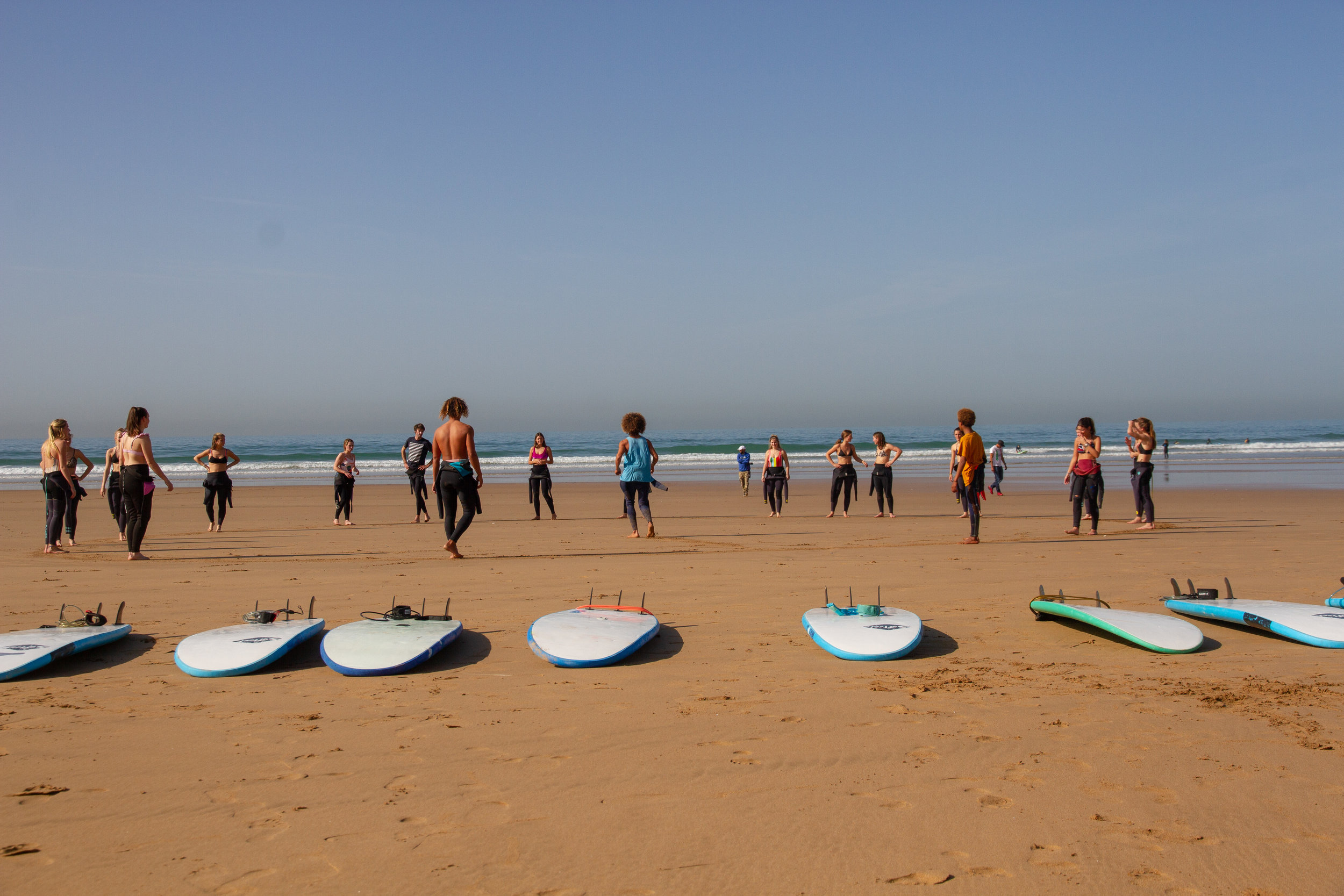 Surf with our ISA trained coaches
YOUR YOGA RETREAT SPACE
YOUR YOGA RETREAT SPACE
FOLLOW US ON INSTAGRAM